Note, the broadcast occurs only during live services. Check Calendar of Events for the schedule of services.
Divine Services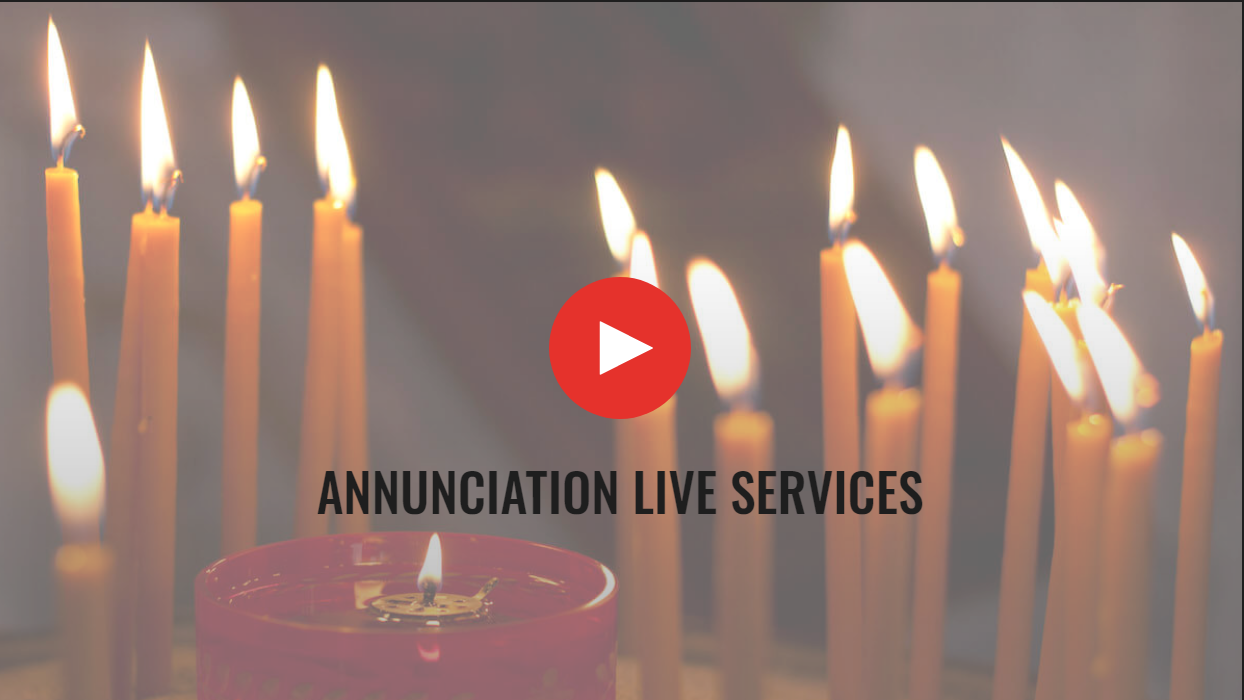 Click the image above to view live services
As an extension of our "Outreach Ministry", we are blessed to provide the Divine Services of our Annunciation Church live via the Internet! The purpose of this live-streaming ministry is to provide shut-ins that have Internet access, college students that may not be able to get to an Orthodox Church, or people interested in our precious Christian Orthodox Faith, the opportunity to view our church services. It should never be seen as a substitute for actual attendance in Church. We do realize however, that during this time of the pandemic, that the live-streaming of Divine Services is necessary. Please be advised as you watch the online services to do so with the same respect that you would have if you were in Church.
In Christ's love,
Fr. Jon
Watch on your Smart TV Device
Download the GOARCH app on your Amazon Fire TV, Apple TV, or Roku device for easy viewing.
Contribution
If you would like to make a contribution to this important aspect of our ministry, please click on the yellow Donate button below and enter an amount based on your generosity and abilities. Thank you!